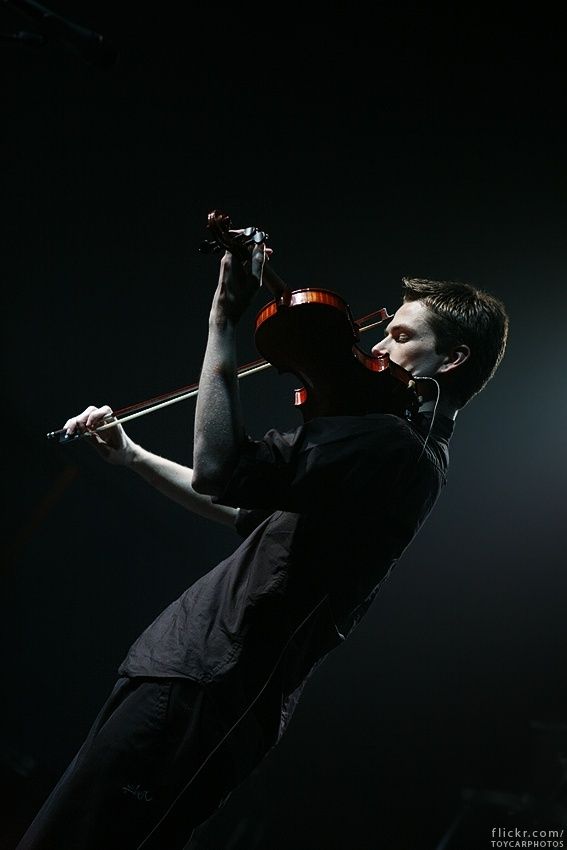 Tim CharlesVoice Type
: Tenor
Vocal Range
: A2-D5
Significant High NotesD5
("Tapestry of the Starless Abstract" demo)
C5
("Tapestry of the Starless Abstract", "As Icicles Fall")
B4
("Of the Leper Butterflies", "Forget Not", "Of Petrichor Weaves Black Noise", "Painters of the Tempest (Part II): Triptych Lux", "Pyrrhic", "Devour Me, Colossus (Part I): Blackholes")
B♭4
("Tapestry of the Starless Abstract")
A4
("And Plague Flowers the Kaleidoscope", "Of Petrichor Weaves Black Noise", "Painters of the Tempest (Part II): Triptych Lux")
G4
("And Plague Flowers the Kaleidoscope", "Painters of the Tempest (Part II): Triptych Lux", "Pyrrhic")
F♯4
("Forget Not", "Painters of the Tempest (Part II): Triptych Lux", "Pyrrhic", "Devour Me, Colossus (Part I): Blackholes")
F4
("Tapestry of the Starless Abstract", "Of the Leper Butterflies", "When the Black Hands Dance")
Significant Low NotesF♯3
("And Plague Flowers the Kaleidoscope", "Painters of the Tempest (Part II): Triptych Lux")
F3
("When the Black Hands Dance")
E3
("Forget Not", "Of Petrichor Weaves Black Noise", "Pyrrhic")
E♭3
("As Icicles Fall")
D3
("Tapestry of the Starless Abstract")
B2
("Painters of the Tempest (Part II): Triptych Lux")
B♭2
("As Icicles Fall")
A2
("Of Petrichor Weaves Black Noise")
*Purple marks notes hit on backing vocals or otherwise obscured in the mix.
Tim Charles is the violinist and "clean" vocalist of the Australian extreme progressive metal band Ne Obliviscaris (majestic band that you absolutely should check if you dig said style). Tim uses a gentle, smooth clean tone contrasting wildly to his bandmate Xenoyr's frightening screams and growls. Timi's timbre has a slightly nasal sound and is quite similar to Steven Wilson's tone.
Last edited by Shikkaku on Fri Jul 24, 2015 9:03 am; edited 1 time in total
Range Advisor




Posts

: 1183


Join date

: 2013-05-02


Age

: 23


Location

: Vinnland



I left this one in the WIP session due to the small amount of stuff released by the band (2 albums, and roughly 10 songs with vocals, ranging from 6 to 16 minutes). The band released two 3-track EPS (that were only available to people who donate to them in a crowdfunding campaign) but I couldn't find them absolutely nowhere.
PS: You can move/delete the old thread now.
http://therangeplace.forummotions.com/t888-tim-charles?highlight=tim+charles
Range Advisor




Posts

: 1183


Join date

: 2013-05-02


Age

: 23


Location

: Vinnland




Similar topics
---
Permissions in this forum:
You
cannot
reply to topics in this forum