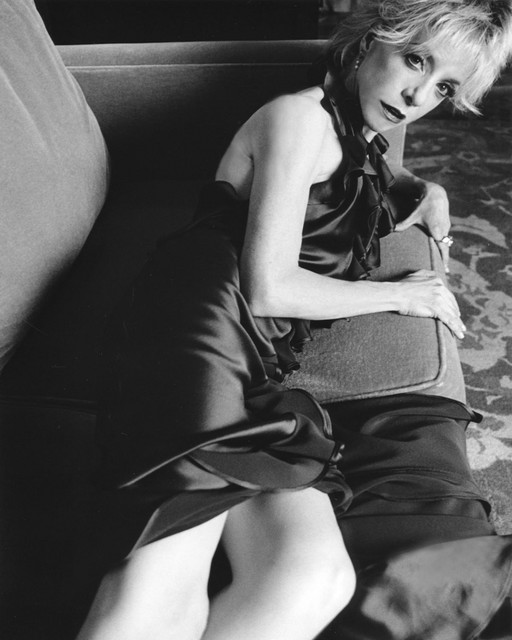 Vocal Range: A2-G5
Significant High Notes
G5: ("This Is Our Night")
F♯5: ("This Is Our Night")
F5: ("My Secret Life")
E5: ("Movin' In On You", "I'm Crazy")
E♭5: ("The Space For Love", "Movin' In On You")
D5: ("Floating", "The Voice Of Love", "The Art Of Being A Girl", "9th Avenue Limbo", "This Is Our Night", "My Secret Life")
C♯5: ("Rockin' Back Inside My Heart", "Shine", "Everybody Knows", "My Secret Life", "You're Staring At Me", "Questions In A World Of Blue", "Falling", "Movin' In On You", "Magic", "Floating", "9th Avenue Limbo")
C5: ("Up In Flames", "This Is Our Night", "In My Other World", "Falling", "If I Survive", "I'm Crazy", "The Orbiting Beatnik", "Say Goodbye", "The Fire In Me", "Your Girl", "Blue Velvet", "Slow Hot Wind")
Significant Low Notes
A3: ("Beachcomber Voodoo", "Never Let You Go", "Rockin' Back Inside My Heart", "Into The Night", "I Float Alone", "The Swan", "In My Other World", "Shine", "Three Jack Swing")
G♯3: ("The World Spins", "Into The Night", "Movin' In On You", "Everyone Knows", "Blue Velvet", "Slow Hot Wind", "Shine", "The Art Of Being A Girl")
G3: ("Your Girl","In My Other World", "Floating", "Never Let You Go", "Magic")
F♯3: ("Never Let You Go", "The Nightingale", "Shine")
F3: ("In My Other World", "Falling", "I'm Crazy", "Friends For Life")
E3: ("The World Spins", "Summer Kisses, Winter Tears", "Never Let You Go")
E♭3: ("Shine", "Say Goodbye")
D3: ("Friends For Life", "Kool Kat Walk", "You're Staring At Me", "I'm Crazy")
C♯3: ("Say Goodbye")
C3: ("Falling", "You're Staring At Me",
"The Orbiting Beatnik"
)
B2: ("I'm Crazy", "Summer Kisses, Winter Tears", "Kool Kat Walk",
"The Art Of Being A Girl"
, "Falling" Live London 2009)
B♭2: ("Kool Kat Walk")
A2: ("I'm Crazy")
A wonderful singer who's music and album covers spooked me as a child. Very easy high notes and surprisingly easy lows. The ethereal top of her voice is very distinct and provided a lovely voice for parts of the Twin Peaks soundtrack.
Last edited by Rubberband Saint on Sat Jan 25, 2014 2:25 pm; edited 5 times in total
Range Advisor




Posts

: 1492


Join date

: 2012-12-27


Age

: 21



It's strange, I can't seem to find notes higher than the G5 even though they sound so effortless as all other fifth octave notes are for Julee.
Range Advisor




Posts

: 1492


Join date

: 2012-12-27


Age

: 21




Similar topics
---
Permissions in this forum:
You
cannot
reply to topics in this forum