Current status: In progress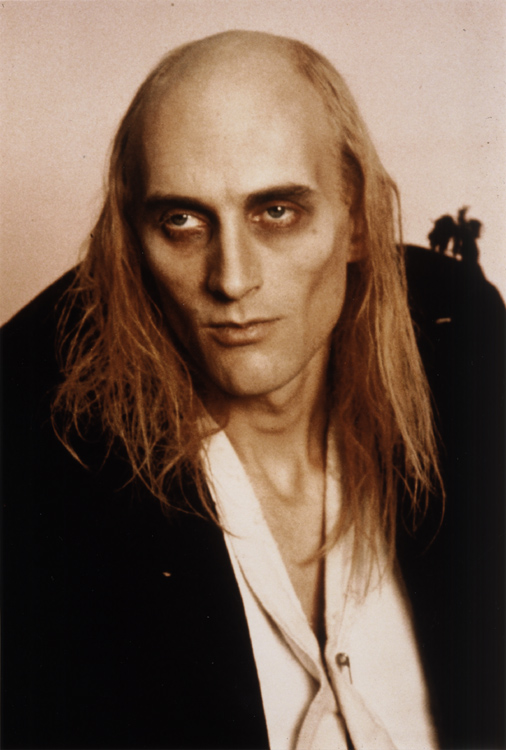 Voice Type: Tenor
Significant High Notes:
F#5 ("Shock Treatment")
C#5 ("Shock Treatment")
C5 ("Time Warp")
B4 ("Time Warp", "Over at the Frankenstein Place")
B♭4 ("Wild and Untamed Thing")
A4 ("Science Fiction/Double Feature", "Look What I Did to My Id")
G#4 ("Farley's Song", "Shock Treatment", "Look What I Did to My Id")
G4 ("Farley's Song", "Little Black Dress")
Significant Low Notes:
C#3 ("Over at the Frankenstein Place")
A2 ("One Hundred Dollars an Hour")
.......................................................
*Orange marks notes with questionable registers: absolutely no use figuring out these.
*Blue marks probable non-modal notes.
*Red marks extremely bad, unimpressive or unintentional notes.
*Italics marks non-sung notes.
Last edited by MaxD on Fri Aug 30, 2013 10:31 pm; edited 10 times in total

Still perfecting my ear, so some of them may be off. Still unsure of the A4s in "Science Fiction" whether or not they're full. The C#3 in "Frankenstein Place" may be incorrect (very brief note on the first "Into my life").

Hard to find any lows for him in Rocky Horror but this featurette (full 9 minute version on the DVD) is a goldmine for lows but I suck at pitching them.


All my findings are just from Rocky Horror (if that wasn't obvious). His musical later on "Shock Treatment" is probably worth checking as well.
http://youtu.be/LuaaO35sP0A?t=36s

What is the low here? Its fry... but at least its something for him.
So apparently he has a few solo albums that wikipedia doesn't even refer to. I haven't been able to find all the tracks of his album "Absolute O'Brien" but here's one. Strong low note at the beginning but I can't figure it out, I want to say its a B1 but I doubt it haha.

at 00:23


Moderator




Posts

: 2299


Join date

: 2012-08-27


Location

: Probably in bed



Celice wrote:A2. Nice note.
Thank you sir

Like I said, my pitching ear for lows is rough

---
Permissions in this forum:
You
cannot
reply to topics in this forum